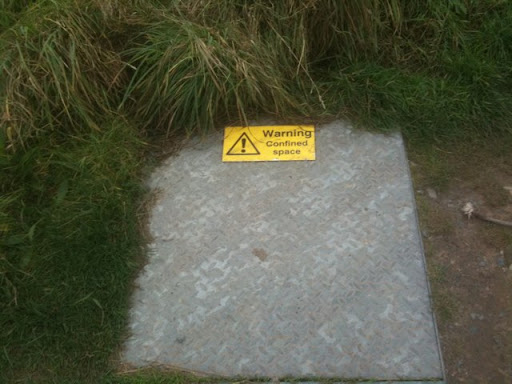 Aside from some work-based travails and a rather unpleasant situation that I will blog about soon, I have generally been quite happy with the world. Hence the lack of blog posts.
I was recently on holiday in Northumbria and enjoyed the beautiful ruggedness of the area. In winter, it seems a place for chiselled manly men. A place of craggy cliffs and rough seas.
So I was quite surprised to find on a cliff top near Seahouses this marvelous sign warning of a confined space underneath. The people of Northumbria may be tough and rugged but apparently need to be told that holes in the ground are small.
Normal service to be resumed soon...